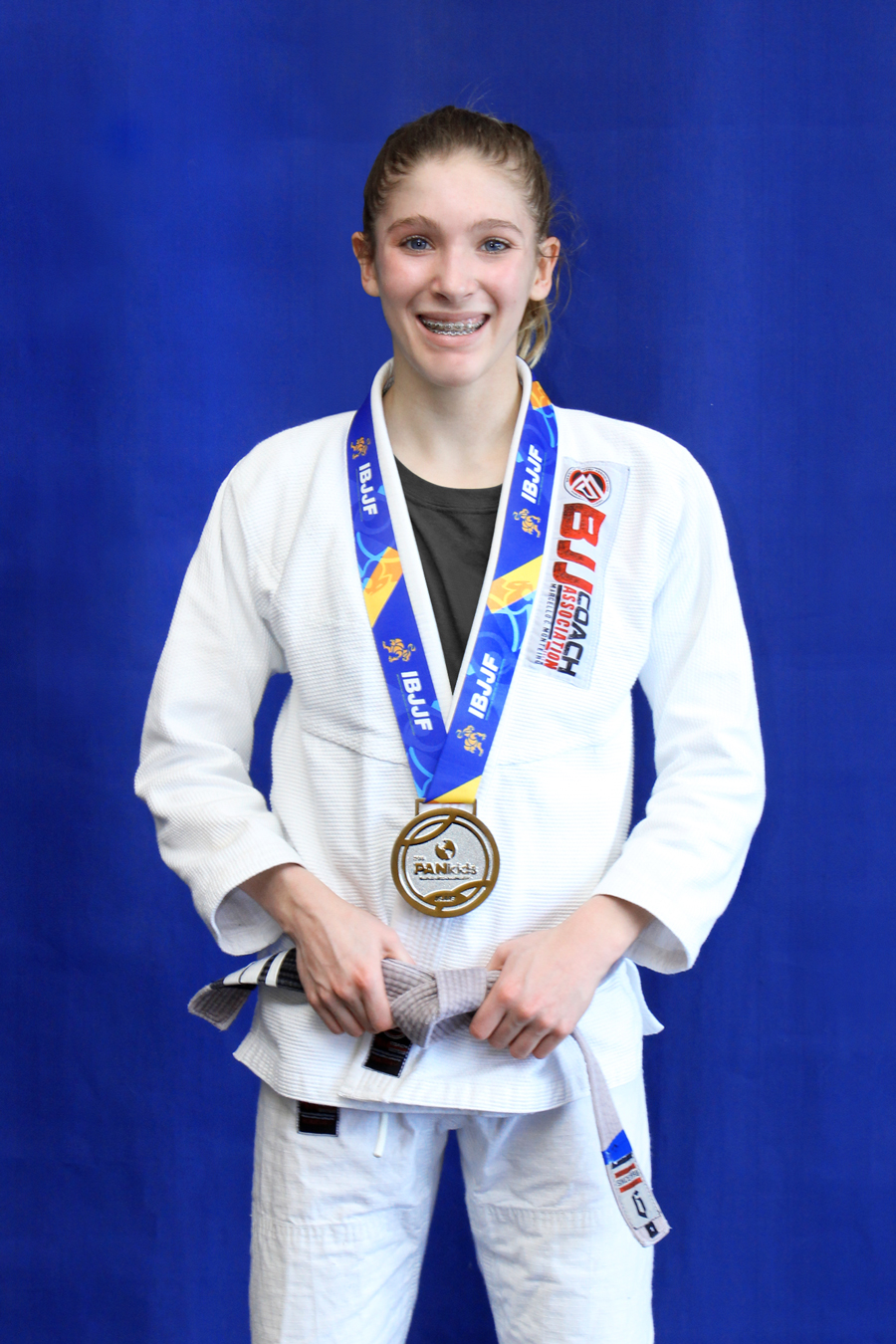 FAITH VANDER LAAN
Through hard work, dedication, and studying their techniques our Young Champions have been able to achieve recognition on an International level at the largest tournaments in the World.
Faith is 14 years old and has been training Brazilian Jiu-Jitsu for 3 years at Corral's Martial Arts. Over the years, she has competed in many local BJJ Tournaments all over the Midwest. She is part of the CMA World Traveling Team, competing at the highest level available for kids, at tournaments such as the IBJJF Nationals and IBJJF Kids Pan Ams.  Currently, she holds 14 gold, 6 silver, and 8 bronze medals.
2016 IBJJF Chicago Open Silver Medalist

2017 IBJJF Nationals Gold Medalist

2017 IBJJF Chicago Open Gold Medalist

2017 IBJJF Kids Pan Ams Silver Medalist

2018 IBJJF Kids Pan Ams Silver Medalist
The above accomplishments are no easy task and Faith has come along way since first beginning BJJ. Before training with Corral's Martial Arts she has always been a smart, strong, and fun loving kid but she was shy and lacked confidence in herself. Through her martial arts journey Faith has developed a lot more confidence, self-esteem, strength, and coordination. Outside of the gym, she is a straight-A student and winner of several leadership awards at school. Faith's improved confidence has even given her the courage to speak at school assemblies, without fear!
LEARN MORE ABOUT OUR OTHER YOUNG CHAMPIONS