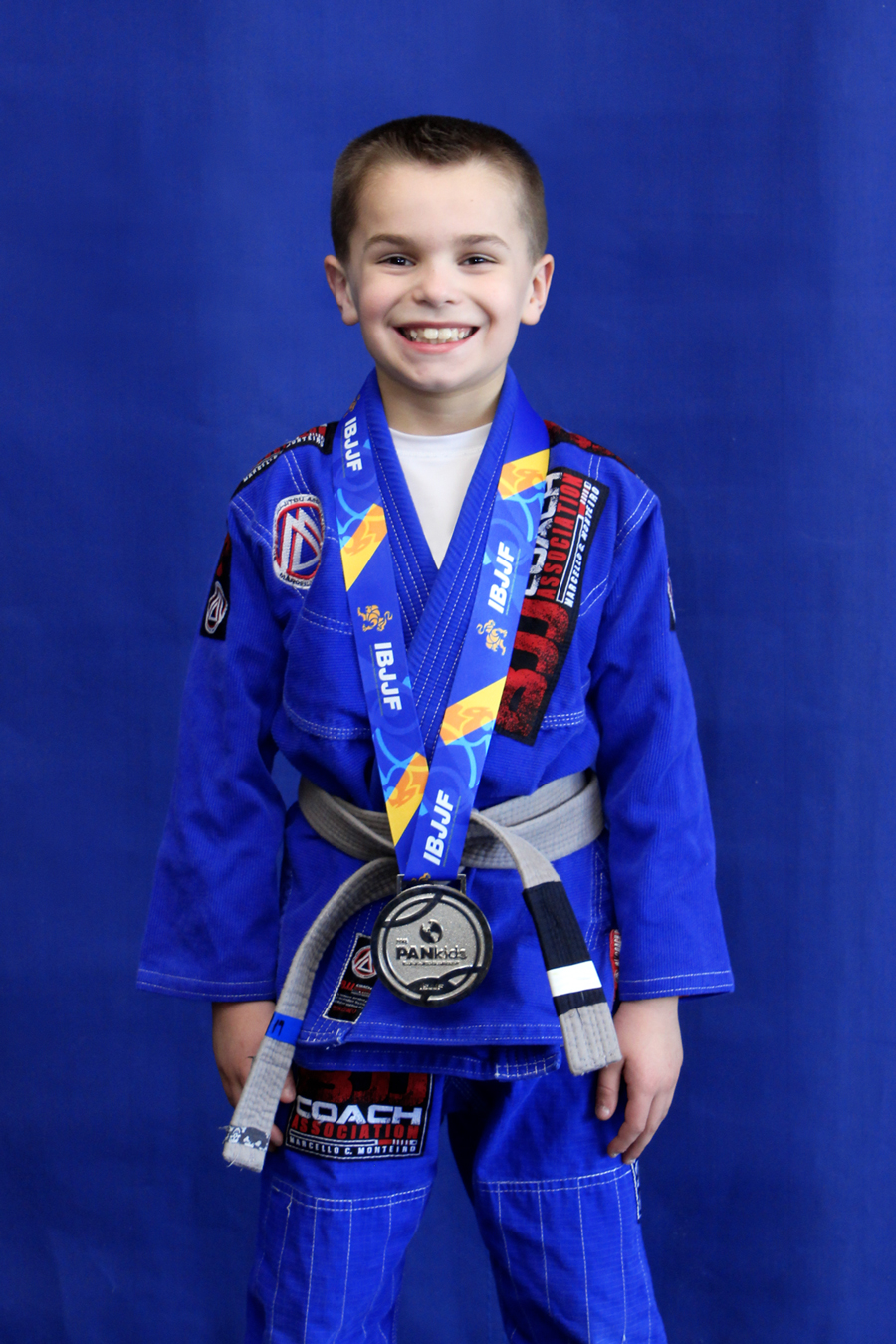 MAX
Through hard work, dedication, and studying their techniques our Young Champions have been able to achieve recognition on an International level at the largest tournaments in the World.
Max is 10 years old and has been training Brazilian Jiu-Jitsu for 3 years at Corral's Martial Arts. Over the past 3 years, he has competed in many BJJ Tournaments all over the Midwest and abroad. He is part of the CMA World Traveling Team, competing at the highest level available for kids, at tournaments such as the IBJJF Nationals and IBJJF Kids Pan Ams. Currently, he holds 11 gold medals, 16 silver, 6 bronze.
2018 Pan Kids IBJJF Silver Medalist

2018 American National Kids IBJJF Silver Medalist
The above accomplishments are no easy task and Max has come along way since first beginning BJJ. Before training with Corral's Martial Arts in Brazilian Jiu-Jitsu, Max had a lot of energy and personality that needed to be directed. He needed to learn to be still, focus, follow directions, and gain maturity. Through his martial arts journey and high expectations of the Team Corral coaching staff, Max has developed focus, set goals for himself, and has been given many positive role models to learn.
Max has continued to be physically fit and is gaining both endurance and strength. Outside of the gym, BJJ is teaching him that you need to work hard in order to meet your goals and that you will only get out what you put in. He is learning that you do not always win and that it is just as important to be a good loser as it is a good winner. Now that he is older, Max can help teach his younger teammates, which is developing positive leadership skills. Max has developed very good friendships with many of his teammates, which we greatly value.
LEARN MORE ABOUT OUR OTHER YOUNG CHAMPIONS