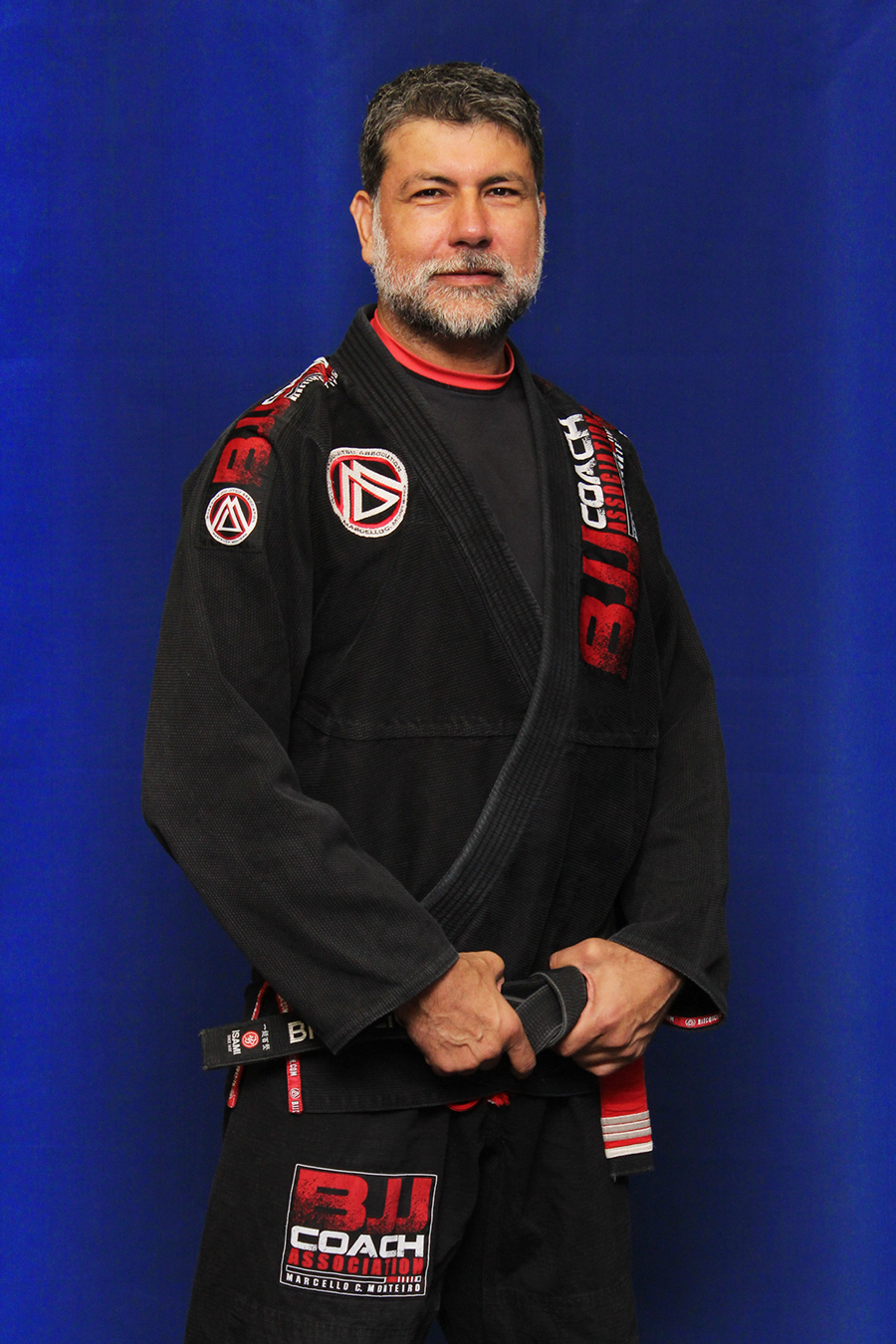 BRAULIO CORRAL
Currently, Braulio is a 3rd Degree Brazilian Jiu-Jitsu Black Belt registered under the International Brazilian Jiu-Jitsu Federation, through Marcello C. Monteiro.
Corral's Martial Arts owner, Braulio Corral, is a 51 year old Black Belt and has been training Brazilian Jiu-Jitsu for over 20 years. Currently, he is the Senior Instructor at two locations opened in Northwest Indiana and he loves to teach and train every day.
Over his 20+ year career he has continued to be a part of the BJJ community because he loves how the sport is forever evolving, enjoys seeing lower ranks develop their skills, and feels that the team at the academy has become such a positive influence on his life. Braulio is married with 3 boys and BJJ has had a great impact on his two oldest sons. His oldest is a recent college graduate and is working hard to succeed in his career path, his 7 year old is currently training and competing regularly, and his youngest will begin to train at the age of three.
Initially his interest in the sport, like many, was sparked by Royce Gracie's technical ability to defeat larger opponents in UFC 1. After a year of training Brazilian Jiu-Jitsu his old wrestling friends were no longer able to overpower his lean and lanky structure. He then realized the power behind this art and became hooked on BJJ.
Training over the years has helped Braulio improve in almost every other aspect in life. Braulio's passion for Brazilian Jiu-jitsu will help him continue to provide high-quality BJJ instruction to the residents of Northwest Indiana.
LEARN MORE ABOUT OUR OTHER BLACK BELT INSTRUCTORS